Sweet Home Inspectors was a proud sponsor of the Swing for a Cure event benefiting the Cystic Fibrosis Foundation, and we appreciate this word of thanks: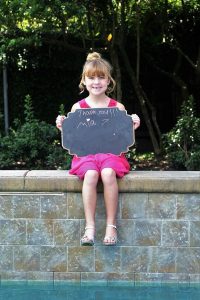 This thank you is being sent your way because of your support to our Swing for a Cure that was held at Willowcreek Golf Club on April 17th. We raised more than last year even with more challenges for support!! You donated to our cause and we are greatly appreciative. We raised $12,500!!
You were an ACE Sponsor so you were at the top of our Sponsorship Board! Your support will help the researchers find a cure for Cystic Fibrosis.
Thank you so very much.
This is my granddaughter, Mia, who has this disease. Our family and the Cystic Fibrosis Foundation appreciate your support.