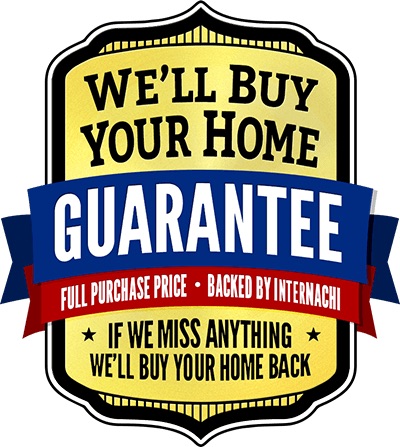 We are participating members in the International Association of Certified Home Inspectors (InterNACHI) "We'll Buy Back Your Home" Guarantee.
If we miss anything in the inspection, InterNACHI will buy back the home.  It's that simple.
There's no deductible and no "weasel" clauses.
Here are the no-frills terms of this groundbreaking Buy-Back Guarantee:
Honored for 90 days after closing.
Valid for home inspections performed for home buyers by participating InterNACHI members.
We'll pay whatever price the client paid for the home.
The home must be listed with a licensed real estate agent.
The guarantee excludes homes with material defects not present at the time of the inspection, or not required to be inspected per InterNACHI's Residential Standards of Practice.
Home buyers can buy a home worry-free when they have it inspected by a participating InterNACHI member. If they're not happy within the first 90 days after buying it, InterNACHI will buy back the home at full price.