The Best Choice for Home Inspection Services
Sweet Home Inspectors of Texas serves central and southeast Texas.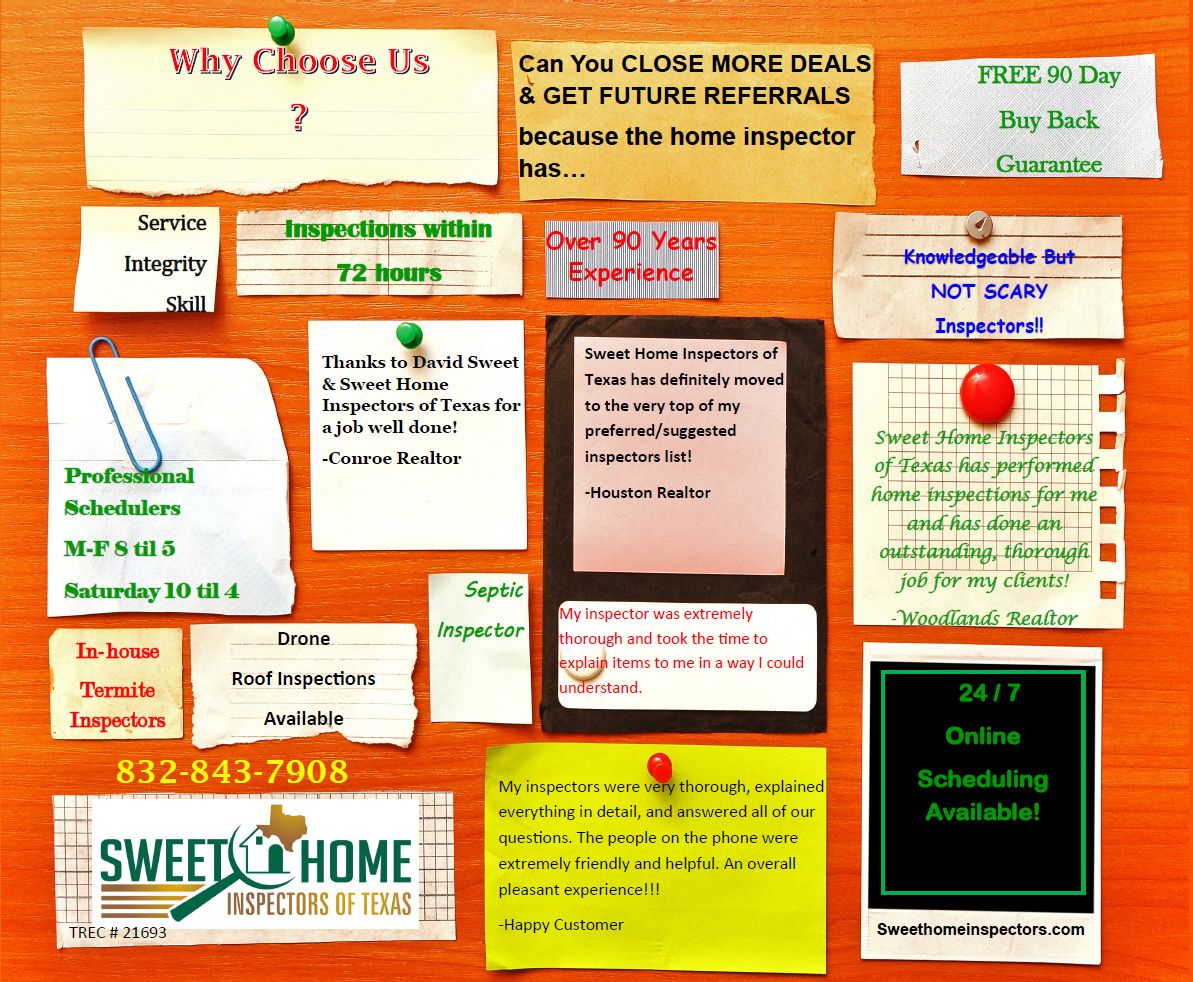 Let us help you! Our years of inspection knowledge and management experience gives you peace of mind during any real estate transaction. Sweet Home Inspectors of Texas gives you the benefit of our professionalism and experience and a detailed report that meets or exceeds the state standards. We also encourage your presence during the inspection so we can familiarize you with the home and explain systems and deficiencies to you as we inspect.
At Sweet Home Inspectors We:
Possess over 95 years of combined inspection experience
Believe you have the right to expect the highest standards of thoroughness & fairness
Always follow state and nationally accepted Standards of Practice
Work exclusively for the customer; we never perform repairs on any home we inspect
Run our company with integrity, which includes abiding by a strict code of ethics, ensuring quality service and protection for you
What We Inspect
Our report has been designed to assure you a thorough, easy to understand overview of the conditions of the home you are about to purchase. Buying a home is not something you do every day, so we provide information you need for your peace of mind.
Benefits
We Inspect and Report Over 400 Items
We Deliver Detailed Report the Same Day
We Expose Deficiencies to Give You the Complete Picture
We Identify Possible Major Expenditures so You Can Budget
We Identify Potential Safety Hazards
We Explain How Your Home Systems should Operate
We Review and Explain as We Inspect
What Does a Typical Home Inspection Cover?
External Conditions & Surfaces
Roof, Attic, Insulation & Ventilation
Plumbing & Electrical Systems
Appliances
Heating & Cooling Systems
Foundations, Slabs & Floors
Walls & Ceilings
Garage, Walls & Driveway

Angie's List Super Service
Award Winner 8 consecutive years!
Visual, Detailed Report

Sample Home Inspection Report
Our Exterior Evaluation Includes
Roof | Chimney | Flashing
Valleys | Siding | Trim
Windows | Landscaping
Foundations
Grading | Drainage | Gutters | Downspouts
Driveway | Patios
Decks | Porches
HVAC Systems
Our Interior Evaluation Includes
HVAC Systems
Plumbing Systems | Electrical Systems
Walls | Floors | Ceilings
Windows | Roof Structure
Attic | Ventilation
Appliances | Fireplace

Testimonials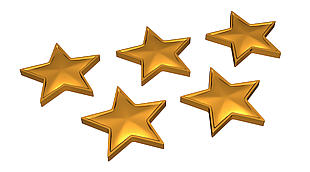 Read Our
Customer Reviews